JAMB CBT APPLICATION
This page explains procedures of how to download Latest and Official JAMB Computer Based Test Software Online, Download New JAMB CBT Software with Offline Activation, Download Updated UTME CBT Software for Practice, Download Feature-Rich CBT Software that contains all JAMB Questions and Answers, See How to get JAMB CBT Software with Advanced Reporting, Download JAMB CBT App for Windows, Android, IOS devices.
Firstly, you are warmly welcome to this great page which detailed procedures to easily download and activate JAMB CBT Application.

Computer Based Test (CBT) is new technology adopted by Joint Admissions and Matriculations Board (JAMB) for conduction her examinations. The procedure of doing JAMB CBT differs from the traditional Pencil and Paper Test (PPT) earlier used by JAMB. Candidates need to be fully aware of this change, and have ability to cope with the new technological trend adopted by JAMB; hence, the birth of CBT Software...
Reliable Technologies is a Major Distributor of JAMB. By popular demand from our Esteemed customers, we hereby present the Official JAMB Computer Based Test Application, proudly distributed by us, to make candidates sit tight for the upcoming UTME.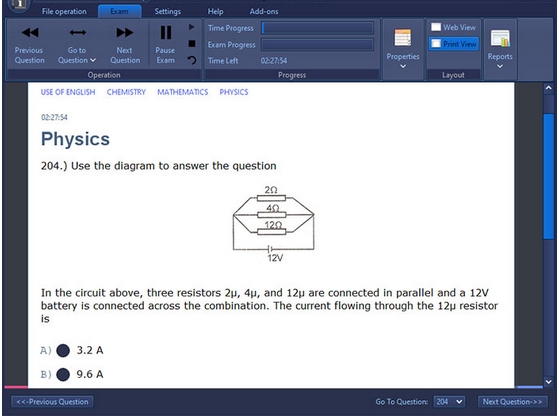 With the application, you will see a real method, tips, procedures and best approach to doing CBT successfully. It has been integrated different JAMB Questions from different years, and Answers are provided with it. With this application, you will be able to excellently monitor your performances and suggest where to amend and sit up. Subjects that require practical approach such Physics, Chemistry, Biology etc are well solved with aid of diagrams - giving students crystal clear vision of how answers are arrived at.
DETAILS OF OUR NEW JAMB CBT APP :
WHAT IS JAMB CBT APP?
This is feature-rich software, made available to students which prepares them for the upcoming CBT.
WHAT ARE THE FEATURES OF THE CBT APP?
This Computer Based Test Software is packed with unique and cool features which include:
Well-structured and complete JAMB Questions and Answers for different years - over 25,000 questions.
Friendly, Beautiful and customizable interface.
Advanced Reporting of students' performance.
Group test taking with friends.
Different post-utme questions for different schools included.
Profile Manager for each student.
Knowledge-booming game.
Timed-Examinations
Subjects Customization etc.
WHICH DEVICE DOES THE APP SUPPORTS?
We have made available different choices for different candidates. The CBT Application supports Windows, Android and IOS.
DOES IT REQUIRE INTERNET CONNECTION TO WORK?
No! The software works offline (i.e. without internet connection), after a successful one-time online activation.
CAN IT BE USED BY MULTIPLE STUDENTS?
Yes. It can be used by both individual candidate and cyber cafes to train UTME Candidates - both single and multiple individuals can use it. With the help of profile manager, each candidate has different lesson-table. So, the software can be used by unlimited candidates.
WHAT IS THE PAYMENT STRUCTURE OF GETTING THE SOFTWARE?
Below is our price table for the latest JAMB CBT Software. The payment is one-time and all the CBT Contents is yours automatically. The CBT App has no validity period, this means, it can be used on the device till eternity. A license is per device.
WHAT ARE THE AVAILABLE PAYMENT METHODS?
To cover wider audience, we have made different secure means of payment available to our esteemed customers, it includes:
Online payment (Master Card, Visa Card, Verve Card etc)
Bank Account (Mobile and Web Transfer or Direct Deposit)
Purchase at any of our offices.
* To pay using any of these options, scroll below and click MAKE PAYMENT button*
HOW LONG DOES IT TAKE TO GET AND WHAT AM I TO RECEIVE AFTER PAYMENT?
Delivery of software and its activation code is instant once we receive your payment, we shall send:
The CBT Application.
Activation/License Key.
Procedures to Activate and how to use.
Tips to successfully pass UTME.
A real time mp4 video of how last year CBT was done.