MOUNTAIN OF FIRE & MIRACLE MIN. HYMNS
This page analyzes ways to download Mountain of Fire and Miracle Ministries Hymns Online, Download Complete M.F.M Yoruba Version Hymns, Download Mountain of Fire & Miracle Ministries English Hymns, Download M.F.M Hymnals for service, Download Mountain of Fire and Miracle Min. (MFM) Hymns Soft-copy Online for Computer, Phone, Projector etc, Download Typed Mountain of Fire and Miracle Ministries Hymns in Word, Powerpoint, PDF formats.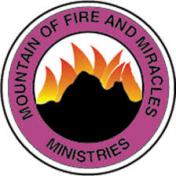 Firstly, we warmly welcome you to this page. Hymns soft-copy is defined to be an electronic version of hardcopy hymns. The soft-copy can be used and accessed on electronic devices such as Computer, Tablet, Phone, Projector etc. The necessity of having hymnal soft-copy is getting increased day-after-day, as soft-copies are needed for different reasons. Some of its reasons, but not limited to, are:-
For teaching purpose in Music Class.
To make wider coverage for congregation by projecting hymns.
To be more devoted in worship/service; through having it on phone or computer.
For reference purposes.
Getting hymns typed is not always easy at all, hence, so many people's visions to have the softcopy remain unrealistic. So, to solve this problem, Reliable Technologies has compiled a readily-available MFM Hymns into soft-copy. The compilation of the softcopy was strictly handled by our Graphics & Editing Department.
The Mountain of Fire & Miracle Ministries Hymns (English Version) is available on this website. Below are some of unique features of our M.F.M Hymns Soft-copy.
Optimized for Phone, Computer and Projector display.
Highly customizable to your taste e.g Color, Size etc.
Super quality cross-version Typography.
Excellent Proof-reading done.
Sleek and Elegant Designs.
Compatible with most MS Word versions.
Safe font used to prevent de-formatting.
Ultra-light encoding to minimize file size AND more....
Save yourself hassle of manual typing and go for our professionally done softcopy. No hidden charge, no commitment fee - everything is done once!
INFORMATION ABOUT M.F.M HYMNS SOFTCOPY:
Below are useful information you will need to download the Mountain of Fire & Miracle Ministries Hymn softcopy.