COMPLETE HANDBOOK ON HOW TO READ SHEET MUSIC
Do you aspire to know how to read sheet music? Are you a music student or instructor that wants to increase and solidify your knowledge in Music? Do you want to take your musical career to an Advanced Stage? If yes, this page explains different ways of how to download our Sheet Music Handbook. Download complete tutorial of how to sight-read sheet music Online. Learn how to properly read any musical notation on Staff. Download A-Z Guide to improve your music skills.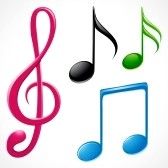 Firstly, we warmly welcome you to this page. Sheet music enables you to read notes, which allows you to easily understand how music works. Learning how to read sheet music is one of the most difficult tasks over there. With bad music tutors everywhere that have little to zero knowledge about the topic itself and coupled with inaccurate and bad study materials flooding everywhere, this makes reading and understanding how music sheet works be a tough challenge.
The good news todays is that, this challenge has been curtailed with the provision of our accurate, modernized, well-detailed and structured music handbook titled READ MUSIC NOW - The only handbook available in market that truly impacts knowledge that students and instructors seek.
Reliable Technologies' READ MUSIC NOW is a handbook for anyone who would like to have deep knowledge in music. You don't have to play an instrument to learn it. You may have other reasons for wanting to read music – for instance, if you sing in a choir, or would like to follow scores while listening, or if your work brings you into contact with printed music.
This book is highly recommended due to its numerous advantanges it has to offer for everyone reading it. If you're a Music Instructor, Chorister, Students or you just love music, this is handbook that widens your skills in music. Some of its advantages, but not limited to, are:-
For teaching purpose in Music Class.
To make one be able to read, understand and use Musical Notations.
To make one understand Rhythm, Pitch and Composition.
To let you understand Time Stamp in Music.
To improve your musical efficiencies and proficiencies.
For reference purposes.
Getting a well-detailed Music Handbook as this has never been easy at all. READ MUSIC NOW is written by a seasoned music experts and professionals having wealth of experience in Music. With this handbook, be rest assured of great comprehension because, this book practically explains in and out of reading music.
READ MUSIC NOW is available on this website. Below are some of its unique features.
Crystal Clear scan and breath-taking retouch
Optimized for Phone, Computer and Projector display.
Highly customizable to your taste e.g Color, Size etc.
Super quality cross-version Typography.
Excellent Proof-reading done.
Sleek and Elegant Designs.
Compatible with most PDF versions.
Safe font used to prevent de-formatting.
Ultra-light encoding to minimize file size AND more....
Take your career/hobby to the next level by getting READ MUSIC NOW handbook. No hidden charge, no commitment fee - everything is done once!
INFORMATION ABOUT READ MUSIC NOW:
Below are useful information you will need to download this great handbook.